Our next webinar will be on Tuesday, April 30 from 12 to 1 PM EST. In this webinar, Melissa Hale, Ph.D., BCBA-D will give a general overview of ABA as well as a few examples of research that shows its effectiveness.
Who is Melissa Hale?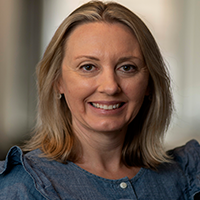 Dr. Melissa Hale is an Associate Director of CARD and a Clinical Assistant Professor of Psychology at the University of Miami. Dr. Hale received a Ph.D. in School Psychology, from the University of Florida, in 2002, where she specialized in autism spectrum disorders and applied behavior analysis. She is also a licensed psychologist in Florida and a Board Certified Behavior Analyst (BCBA-D).